Buying a new home is an experience I don't think I ever want to go through again!
It was well worth it though! We moved from Troy, NY to Dorloo, NY. Dorloo is located in beautiful, scenic Schoharie County. It is a little over an hour's drive from Troy, twenty-five minutes from Cooperstown and ten minutes from Howes Caverns.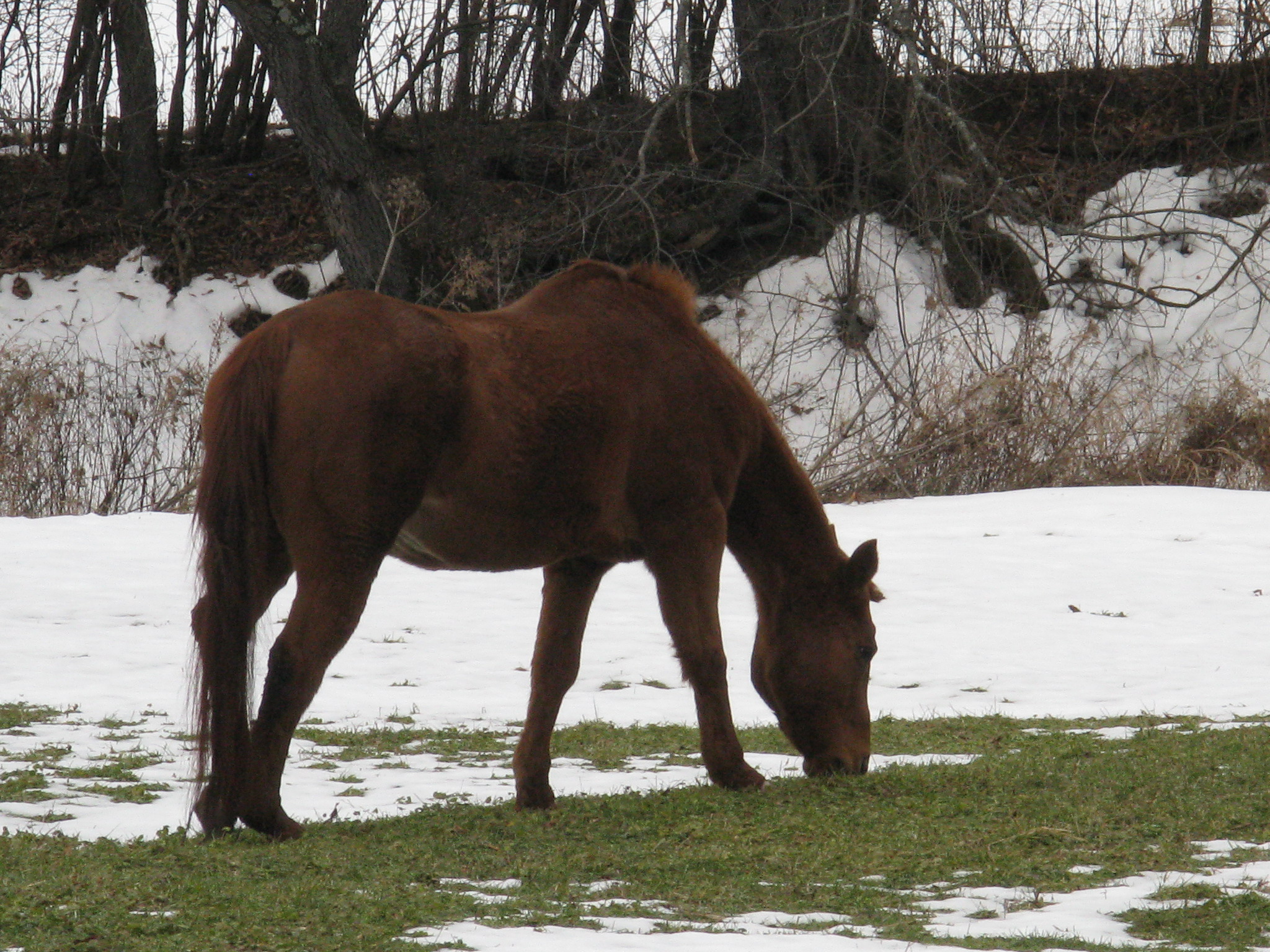 April, our adopted horse, in our back field!
Return to Poetry Page